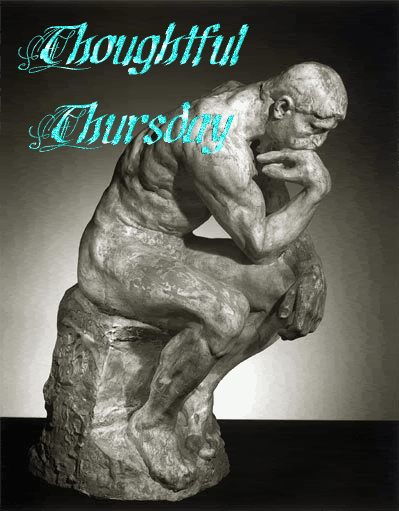 Every Thursday or so I am going to give you all some food for thoughts. Let's start with these excellent quotes (two were borrowed from another blog -thanks The Red Witch!):
"
History teaches us that men and nations behave wisely once they have exhausted all other alternatives"
Abba Eban
Our ignorance of history makes us libel our own times. People have always been like this"
Gustave Flaubert
"History is a gallery of pictures in which there are few originals and many copies.
" Alexis the Toqueville
"History is a pack of lies about events that never happened told by people who weren't there.
" George Santayana
Are we condemned to repeat the mistakes of the past? Do people really need exhausting all other alternatives to finally take wise, responsible decisions? Is the adage about "good ole times" mostly true or mostly false? Is it possible to know everything about different historical events? I would love to know your opinion!
eta: I know it's actually Friday but still I wanted to start the meme and yesterday I was rather busy. I promise next instalments will appear on Thursday.