I decided to write a critical essay based on my summer folly - the chick lit novels I've read and reviewed here. In order to be more even-handed in my assessment I also invited other bloggers, definitely better-read in chick lit than me, to express their opinions - thank you very much
Melissa from Books and Thinks
and
Blodeuedd, the Book Girl of Mur-y-Castell
for accepting my invitation! I am so proud I can host you on my blog - it is truly a pleasure to have such guests!
My guests of course always have precedence - first, let me present the take of lovely Melissa on the subject at hand, short and sweet:
I will borrow a definition I took from Wikipedia: Chick lit is genre fiction which
addresses issues of modern womanhood, often humorously and lightheartedly. I
agree with that definition and it is how I see chick lit and why I see it as popular
and has a vested interest in what women go though in the world. It can become a
friend that understands when the world does not seem to "get it". It can shed a
different slant of light on your particular problem. It can just entertain you when
you just want to slip away from the world for a moment. I think these are reasons
chick lit is so popular.
However, I often feel that sometimes it doesn't quite go far enough in the
problems women face. Chick lit is good for the smaller problems of life, but often
does not tackle the harsher side. Doesn't mean that there isn't a chick lit book out
there that tackles it (anything is possible) but often we do not turn to this type of
genre for those problems. Perhaps that is why some people shun the genre.
All in all, I do personally like an occasional chick lit book even though I tend
toward the paranormal UF type. Sometimes it is nice to see problems solved
within the pages of the book... by the end of the book. Sort of why we like
situational sitcoms.


What can I say? I like my HEA! Hey! That rhymes! LOL
Now our lovely lady Blodeuedd's very honest opinion:
When Ana asked me to write something I was scared beyond words, because she is one smart cookie and writes such wonderful essays. While I am more of the ramble on school, I am truly the queen of rambling.
I do love chick-lit books even if I like to think of that category as just being the funny, modern, real kind of chick-lit (think Bridget Jones), but Ana's essay made me re-think this, and I had to think of all books aimed at women. And why we read and love them.
Escapism, pure and simple. In books like these people fall madly in love, men are willing to brave huge deserts, blood thirsty beasts and time and space to be with the women they love. The books just make you sigh and dream away. Sure I find them silly sometimes (coughs, often), but that is mostly because of sex scenes. Oh yes the wonderful world where men are well endowed, sex always works even if there are zombies outside the window, and you can do it 7 times in a row. But that is just fun in itself, it's a nice dream. Would I then want that guy who pesters me 7 times in a night, tries to get into my knickers when there are zombies around wanting my brain and who is so big I faint. Eh, no thanks. Still, I love to read about it.
And have you thought how handsome the men always are? The women are sometimes plain but the oh so sexy men steps in and sweeps our heroine of her feet. Now who does not love reading about that. The sexy man, the playboy who gives up his life for his woman, the bad boy who stops his wicked ways, the alpha who only wants to protect etc. They are wanted by all women but then only want that one special one. It makes my soul ache and fly around cute pink fluffy clouds. I love stories like that. Now we check back to reality. Would I want the playboy who has Chlamydia because of all the women he has been with? No, I'd rather not go there. Would I become irritated if my man was so scared I'd get a splinter and die so he does everything for me? Oh sheesh, do not be too alpha now Mister! Or how about the bad boy? If I wanted a guy who is bound for jail I'd go to the courthouse. That sexy guy then, come on, you certainly want the sexy guy? No there too. It is not because all women would ogle him, it's because too pretty is just too pretty sometimes. And everyone has a different taste when it comes to men. What is handsome for one might not be it for all. My own man is the cutest man in the universe (*shifty eyes, back off women!*), but I do realize that the rest of the women in the universe might not feel the same. But he is mine and I love him, I would not trade him even if Brad Pitt came sniffing around (not the best to choose since I do not find him attractive at all but you get the point). Still, bf is the cutest in the world! Oh sorry Ana, this was a text about chick-lit, not why bf is cutest (well he is and I have pictures to prove it ;)
So yes it is simple. The men are out of this world. The stories are filled with danger but always give us a happy ending. Everything is wrapped in a sweet pink ribbon and they give us all that which might not happen in real life. Everyone is happy, no one gets hurt and true love always conquers all in the end.
As you see Blodeuedd is only teasing you when she says I am the clever one, not her... in order not to sound totally inane let me finally present my very anachronistic and totally skewed point of view, concerning chick lit.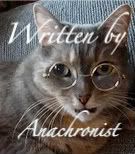 If you've read my blog this summer you know I've reviewed a lot of chicklit novels (if you are not familiar with the term - novels aimed mainly if not solely at girls and women which age might range from about 14 to about 104 no matter whether a book is considered to be an YA or an adult fare; as you see my definition is quite wide). It proved to be quite an experiment. Some of these books I enjoyed, some of them made me laugh, some of them annoyed me a bit but all of them got me thinking…not very encouraging sign in itself, is it? I started to think about the perception of women the authors, after all in 99% women themselves, share with their readers. In other words I wanted to pinpoint what makes these books so popular among female readers. It must be something about the perception…it turned out all of these are trying to address some basic women's needs; of course those their authors consider the most important ones. My take might be highly biased, flawed even nasty – feel free to correct me if you want to. I've always appreciated a good, factual dispute.
1. Appreciation and self-awareness.
Firstly and foremostly every chicklit novel heroine wants to be appreciated for what and who she really is. I know - it's better to be hated for what you are than loved for what you are not…but if you stand a chance to find somebody who actually loves you for what you really are then you should grab at this chance and do your utmost to keep it…I do think it is the common theme, recurring in all books I've read so far. It is also, in my humble opinion, something we meet in real life constantly. Let me be more precise.
Usually, at the very beginning we find out our main female lead is outrageously underestimated by people around her, often her own family. Remember e.g. lovely Alexia Tarabotti from "The Parasol Protectorate"? Her family considered her to be just a plain, eccentric old spinster whom no effort whatsoever could guarantee a good position in a society (so a good marriage – the novel is set in a parallel universe's Victorian London after all). Of course Alexia was anything but plain… Typical. I could quote many-oh-so-many other examples. Either our girl/woman is considered a bit too "weird" and wild or a bit too calm, normal and ordinary. The whole narration is often based on that premise – our heroine either has just started discovering who/what she really is or where her "otherness" stems from or somebody has just discovered her unusual gifts/ traits/features. Sometimes (e.g. Ann Aguirre's Sirantha Jax) she is literally imprisoned in a lunatic asylum, awaiting a horrible fate, wondering what went wrong with her life and how to break free. No matter what the situation is, though, she craves a change. She really does. In those books w
hen a woman craves something so much, believe me, she will get it or she will die trying.
2. True love is like ghosts – plenty of people talk about them, nobody has really seen them…sex is quite another matter.
Bear with me…I know, the subtitle is rather fancy and long but somehow I couldn't get rid of it. Chick lit female heroines, not unlike their real life counterparts, want to find their true love. In any sense of this word. Even if outwardly they don't want to acknowledge such a need at first. It might start as a love of their new career or job, embracint their fate, minority or social group or simply a new place in life (e.g. when our heroine is turned against her will into, say, a vampire, like Merit from Chloe Neill's Chickagoland Vampires series and must find a way to fit in) but eventually and unfailingly it will lead to a discovery of her better (or worse) half. A classic example – Gini Koch and her super-alien-fighting character called Kitty Katt. Miss Katt is very lucky – aliens are just a bunch of extra handsome guys and she has plenty to choose from.
Overall chick lit heroines simply must have a paramour by their side, no matter how independent, kick-ass, kung-fu, ninja, professional superwomen they are. I only find it weird that usually their beloved comes in a shape of a hot, well-muscled, clean, handsome, well-dressed and quite well-off (but discreetly so, money is such a dirty topic) male who is not only protective, understanding and kind but also can ensure his woman reaches the highest level of sexual pleasure every single time they go to bed or, more generally speaking, have sex (a major snort here, sorry but I really found it difficult to check myself this time). It is also very funny that a true love absolutely can't come in the shape of a, say, poor, bald, middle-aged ne'er-do-well with glasses, a paunch and short, bandy legs. Never. Such people don't exist as love interests in chick lit fiction. There might be even more than one hottie around and then the ugly love triangle raises its dubiously interesting head. It is a beast I despise - I usually give it a whack in my reviews. Bad, bad beastie, go back where you belong - to fanfic sites and other unsavory places. I know, I am biased. Sigh...nobody is perfect, you know.
3. Security
Finally a chicklit heroine, in order to achieve a permanent HEA (HEA= 'happily ever after' – the perfect fairly tale ending when people marry and still stay happy no matter what) must feel secure in her life and find a place she truly belongs. It is a very important factor and very rightly so but most often executed in a ham-fisted way. Of course you might say that the sense of security is also connected to all these aforementioned things like love, lust and appreciation; you are completely right. However, it is strange that our heroine usually finds the sense of security not in her independence or a healthy partnership but rather in a support provided by a highly hierarchical group, resembling more a medieval court or an army than a contemporary family. Let it be a vampire coven, a pack of werewolves or any other community (zombies, witches you name it)- most often it is ruled by a single individual, an alpha male or female (less often female than male I must add) and the members, including our heroine of course, must swear allegiance to him/her. In return for their loyalty they get the sense of belonging, support and protection. Wait a moment – aren't we living in a society where women strive to be treated as equals but are usually not given that much? Apparently it is reflected in the chick lit but in a slightly more subtle form – our heroines are more often than not simply too comfortable to argue their point any longer. A gilded cage…maybe with pink cushions, syrupy drinks and a candy cane but still a cage.
The final example in my short essay – the Psy/changeling series by Nalini Singh.
A long paranormal romance series, ten books so far. YES, I admit it, I've read all of them but never felt like writing a review. No, it wasn't a difficult reading challenge as plenty of elements are repeated over and over again – you can skip practically whole sections and continue the narration without any problem. Skipping I did.
Well, the novels weren't very bad to tell you all the truth. We are presented with two opposite societies - the Psy (kind of superhumans with paranormal skills like telekinesis or empathy), who are devoid of emotions as they follow a kind of mental training/brainwashing routine known as the Silence. During the training which starts often in early childhood all emotions – positive and negative ones – are suppressed and eliminated. The goal is to create a perfect, uniform community without friendship and love but also without hatred, crime, prejudice, madness and other pathologies. Are Psy women independent? Yes, definitely so, you can even say in the most blatant way. They are assessed like males and their careers and success depends solely on their cunning, abilities and the strength of their character. Are they happy? No, not at all. In most of the parts of this series Psy women simply can't wait when they finally find a nice domineering changeling male (or human; most changelings are not that willing and you can hardly blame them) and defect the perfect iciness of the PsyNet, a place every Psy is mentally connected to.
The author seems to indicate that, given a choice, a woman would prefer love and subjugation to lack of love and complete emancipation. Of course the fact that the changeling men are very handsome, protective, loving and caring towards their women/mates kind of sugarcoats the whole issue but still…it made my head spin a little bit. Especially that the author follows a kind of HEA routine, never daring to mention what happens if something, even quite accidentally, goes wrong. In her world if anything goes wrong it is simply not in our backyard, maybe even not in our neighbours' backyard, just far, far away. Perhaps such a trick keeps most of her readers happy but others might find such a narrative too cliché as it really contains too little real-life surprises, twists and turns. If a heroine is ill, it is always practically guaranteed she will somehow recover or somebody will eventually find a way to cure her. She can't die, go mad or become an invalid – she has a mission to fulfill. Keep all chick lit readers in good mood and make them return for more of the same fluffy sweet stuff when ugly reality bites. Not unlike all the alcoholics, drug and sweets junkies and other addicts around the world.
Can you get addicted to the smooth, trouble-free, artificial world of chick lit and HEA? Hmm…I guess so.