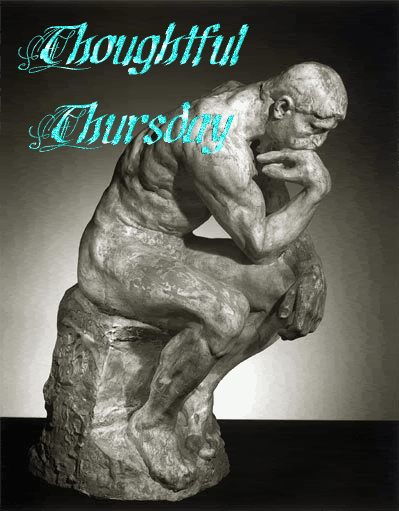 Welcome to Thoughtful Thursday!
People might not believe it but some time ago I used to be a Harry Potter fan. Perhaps not a huge fan, not so totally in love with everything HP-related, but still. That's why this week I would like to discuss Pottermore, a new Internet-era addition to Potterverse. I got that idea while reading an excellent blog of Melissa (i swim for oceans) who asked similar question - you can visit and check it out here.
Ok, so have you heard about it already? If no you might want to get it straight from the horse's mouth. Here is the video with J.K. Rowling annnouncing allegedly the next great attraction for all Harry Potter fans young and old...
What do you think of this kind of HP-based social network site cum playground ? Would you like to enrol at virtual Hogwarts and try it yourself? Would you consider it something good for your children/younger siblings? Would you recommend it to your friends? Would you like to purchase anything there, like Harry Potter e-books? Is it really aimed at giving free rein to your imagination?
In general, do you think contemporary readers need and seek out this kind of experience? Or maybe it's just another ingenious way to milk that splendid but already slightly exploited cow called Harry Potter by its lovely creator?